Truth be Told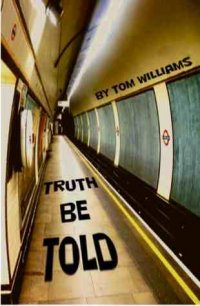 Autor: Tom Williams
Sinopse – Truth be Told – Tom Williams
Caught in the midst of an emotional and an unexpected break up, a move from home and a start of a new life at university, Jack Beckett isn't having a fun time. The love of his school years, Lisa Linton, confessed that she has been cheating on him over the past few months. Now, in a new life, she's left Jack for him and left Jack tortured by her lies. Determined to move on but apprehensive of the realities, he and his fellow reclusive friends decide, purely for a laugh, to attend a speed dating event. An opportunity for him to prove to himself and to Lisa that he's moving on. However, wrapped in his angst, Jack Beckett decides to go along as a completely new character, he changes his accent, his hair, his clothes, his back story and even his name. Jack Becektt, for one night, becomes Gordon Bennett, a figment of his imagination that would have been an interesting experiment if he had not met and fallen in love with a girl who would return his feelings, Isabella Fazarri.
In love but forced to live a lie, Jack battles over telling her the truth behind the mask, over whether she loves him or Gordon, and whether in love, we can ever, trust.
'For a night Jack Beckett could become whoever he fancied, he could craft an entirely new persona for the entertainment of himself and a few strangers, the sort of people he would never have to encounter again. It was perfect, it would be perfect.
Truth be Told – Tom Williams
A informação nesta página está disponível apenas para referência.
Você pode comprar ou baixar este livro online - amazon.com.br